Instructors
You are not rich until you have something money can't buy, and that is what our Professors and Instructors have to offer. We provide priceless knowledge, passion and dedication. Learning martial arts will teach you focus, discipline, memory, goal setting, respect, confidence, and the realization of the effort that it takes to become a self confident individual.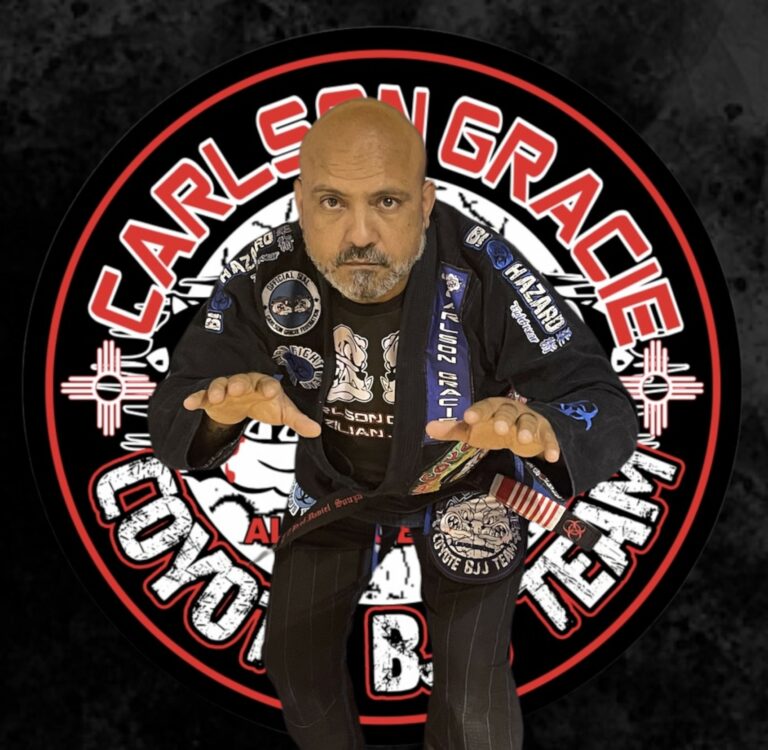 Head Professor/Owner
Daniel Souza
Professor Daniel "Coyote" Souza-
Professor Daniel "Coyote" Souza was born in Rio de Janeiro, Brazil and raised in Belo Horizonte, Brazil. In 1981 Professor Souza began training Judo. In 1985 he started training in Brazilian Jiu-Jitsu under Master Rui Diniz Ferreira, 7th Degree Coral Belt and Master Hilton Leao Silva, 9th Degree Red Belt. Professor "Souza" earned his Degree in Physical Education in 1998. In 1993, Professor Souza began teaching Brazilian Jiu Jitsu at the school of his former master. In 1996 he began teaching under his own name, Coyote Brazilian Jiu-Jitsu. In 2000, Professor Souza founded Coyote Brazilian Jiu-Jitsu Academy in Brazil, now affiliated with Carlson Gracie Team.
Professor Souza began teaching in the United States beginning in 2002, San Diego, CA. He finally moved permanently to Albuquerque, NM in 2016 holding the rank of a 6th Degree Balck Belt. There, he has built his Coyote Brazilian Jiu-Jitsu Academy/Carlson Gracie Team from the ground up. He is married with Gabriela Souza who is also owner of the academy, and has four kids; Ryckson(27), Rollyson(23), Alex, and Sarah, they all practice BJJ.
Professor Souza has won multiple titles and medals as an individual athlete throughout his martial arts career, and his school has earned multiple first place titles and trophies.
Professor Souza's martial arts career summarized:
42 years of Judo, Godan 5th Dan Black Belt
37 years of Brazilian Jiu Jitsu, 6th Degree Black Belt
20 years of Muay Thai, Silver/Red Kruang-Prajied
1994-2008 MMA (21-2)
Read More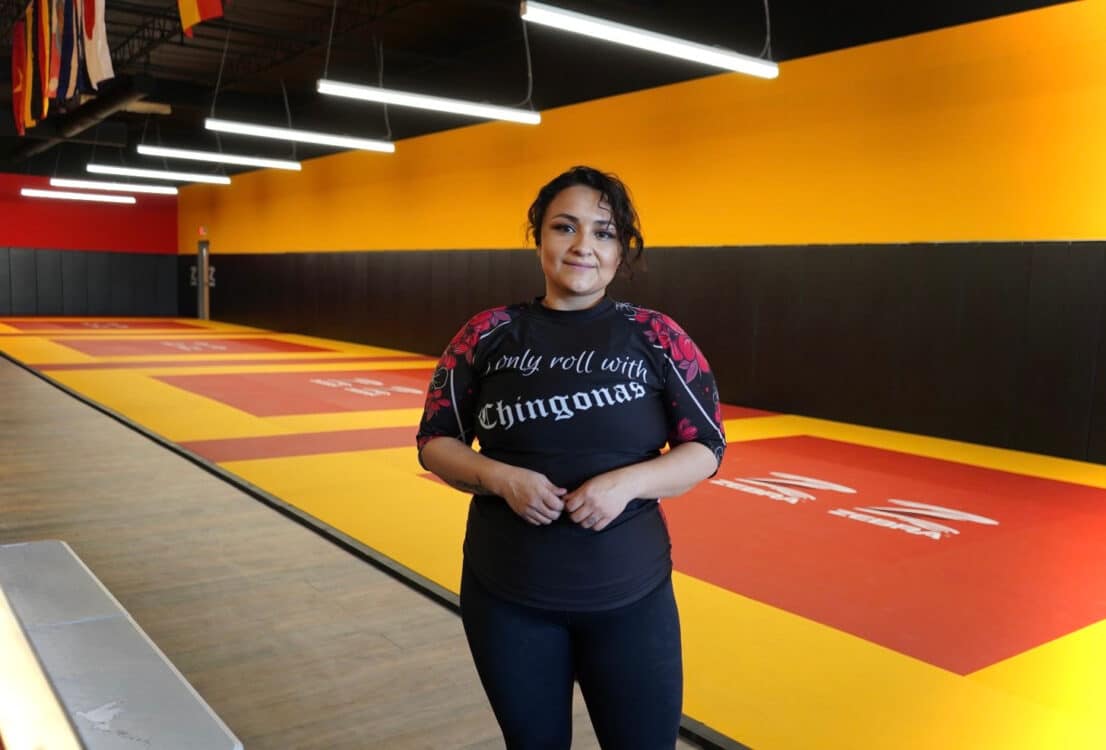 Instructor
Gabriela Souza
Gabriela Souza- 
Gabriela Souza is a mother of two; 14-year-old son Alex and a 12-year-old Sarah. Gabriela has been training for 3 + years. She holds a Purple belt in Jiu-jitsu and a white Krueng Prajied in Muay Thai under her husband Professor Souza. She is also a yellow belt in Judo under Sensei Mario Fong.
Gabriela was a wrestler for many years, she was one of the first under Bill Packer.
Gabriela enjoys training with her family and coaching in both Spanish and English. She is our little bulldog's coach and assists with fundamentals for white belt students. Through martial arts, she has found the love of her life, Professor Souza, and a new passion!
Read More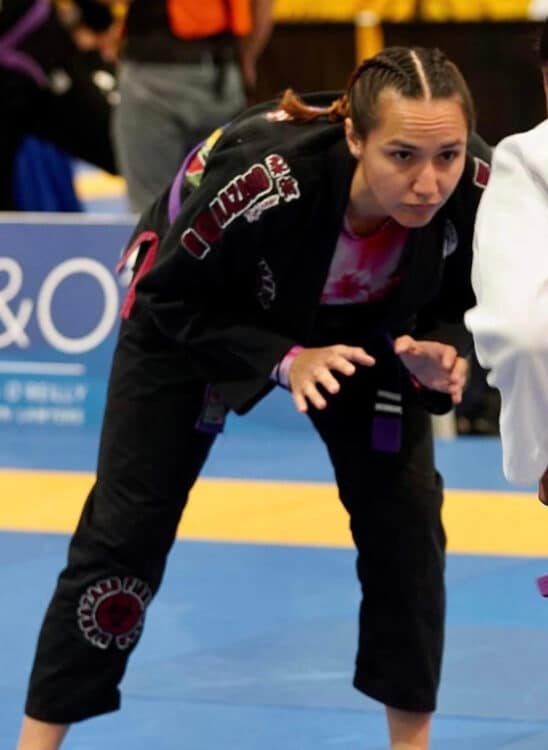 Instructor
Kindell Martinez
Kindell Martinez was raised in Albuquerque New Mexico. She is happily married and a mom of 5. Kindell currently instructs and manages our Westside location. She also owns and manages her own customization business, K&A Customs.
Kindell started Jiu jitsu in 2016 and decided it wasn't for her. After a scary situation, being approached by two men Kindell decided it was time to try again and learn to protect herself and family. She has been training nonstop since 2019.
Kindell has faced a lot of difficulties in her life that created fear to join a close contact sport. She encourages women who have been in physical, sexual and mental abuse situations to use jiu jitsu as a personal therapy to cope with the lasting effect that abuse has.
She also believes that Jiu jitsu gives a confidence to women that they don't even know they have. She encourages everyone to try and leads the womens classes to make it easier for women to join a male dominated sport.
Read More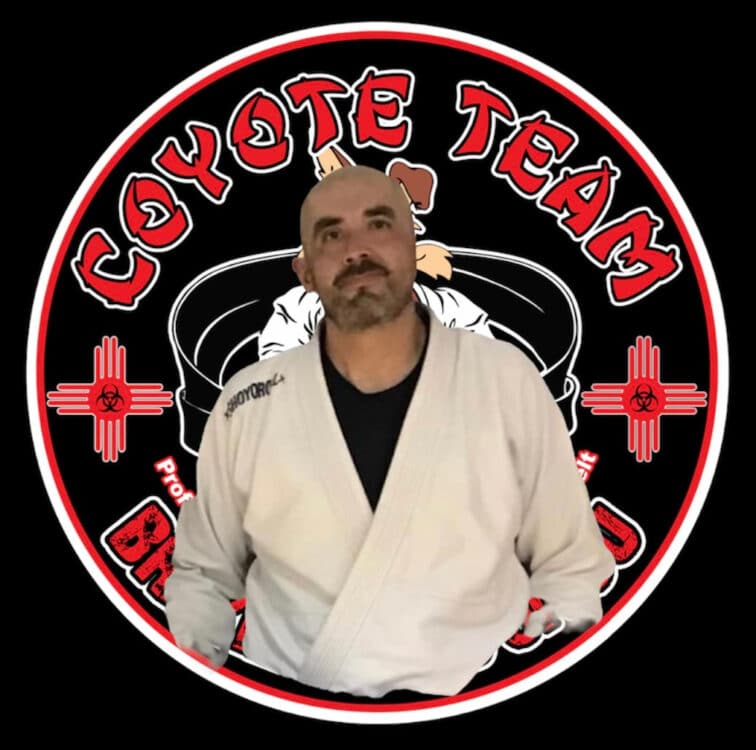 Instructor
Professor Richard Padilla
Professor Richard Padilla was born and raised in Albuquerque, NM. He is an 8-year Army Veteran. Father of two, 22-year-old son Joshua, a 4 stripe purple belt, and a 25-year-old daughter Melanie.
Professor Richard began his Jiu-jitsu journey in 2009 at Pitbull, owned by Master Bitta under the instruction of Kale Lopez and his brother Kalo Lopez, 3rd Degree Black belt. He started as a parent of two Jiu-Jitsu athletes. He sat for a year watching his children train until other athletes and his family encouraged him to join. Once he was on the mats, he never looked back – he was hooked!
In 2016 he became a student of Professor Daniel Souza, 5th Degree Black Belt. Under Professor Souza, Professor Richard completed his training as a purple belt, and a Brown belt and received his Black belt in 2019.
His proudest moment in Jiu-Jitsu was when he earned his black belt but also his Purple belt. "There are so many students that do not continue with their Martial Arts training after getting their blue belt, but after getting your purple belt it is a huge milestone which gives you a greater chance of earning your black belt." – Professor Richard
When Professor Richard began instructing he immediately realized he loved seeing how a student progresses within the Martial Art and how they develop their style. His favorite quote comes from a fellow Jiu-Jitsu athlete and University Professor Josh Santarpia, "Teaching is the other part of learning." Teaching reinstills the technique. In Jiu-Jitsu you never stop learning!
Read More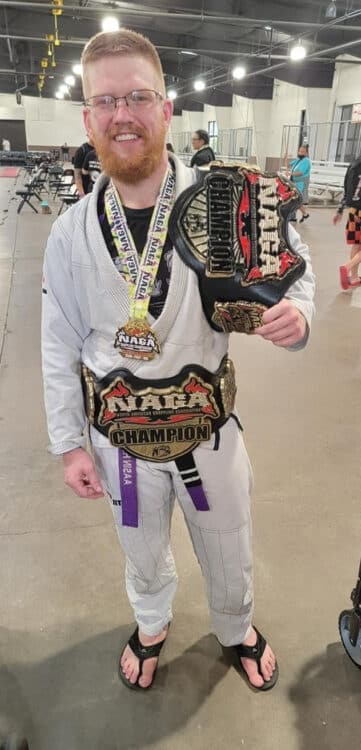 Instructor
Aasin Hutras
Aasin Hutras was born in Orange, Texas but spent most of his life growing up in different areas due to his dad's job. He was introduced to wrestling when he was 8 and has spent most of his life on the mat since.
He wrestled all the way through his junior year of high school, was a varsity wrestler his whole wrestling career, competed in many out of school tournaments such as Junior Olympics and multiple other national and international tournaments. Obtaining numerous medals and accolades throughout the years he spent wrestling.
After high school he had to take some time away from the mat to get himself through college and start his career. After establishing his career and getting to a point in his life where he was able to, he made it back to the mats by taking up Jiu-Jitsu in 2019.
His extensive background in multiple different styles of wrestling made his transition to jiu-jitsu very straightforward and instinctive. Using his wrestling skills, he was able to work his way to achieving his blue belt in just 16 months and his purple belt after 3 years.
He has used Jiu-jitsu to better his life in numerous aspects. When he started his adventure in jiu-jitsu he was 300 pounds and couldn't walk up a flight of stairs without getting winded. Now he has lost over 120 pounds and has a new appreciation for life.
He is currently training and progressing his skills in jiu-jitsu under Professor Souza. He hopes one day after earning his black belt to open his own gym and help grow jiu-jitsu throughout the world.
Read More
Are you interested more in what Martial Arts has to offer you?
Learn More